Document Management for Accounts Payable
The Challenges Today's Finance Departments Face
Faster than ever before, finance departments are expected to have access to critical numbers to demonstrate profitability. The problem is that accounts payable (AP) still relies on paper copies for documentation. This results in slower operations, wasted time and money, delayed approvals, and disparate sources.
Add to these frustrations the following stressors, and automating your finances through a document management solution has never been more appealing.
GAAP – GENERALLY ACCEPTED ACCOUNTING PRINCIPLES
Completeness, timeliness, accuracy, accountability and the motto "No entry without documentation" are the main goals driving an accounting department.
RETENTION SCHEDULES
According to tax laws, retention schedules can be up to ten years. In addition, documentation can play an important role, for example, in product liability issues or contractual disputes. In such cases, it may be necessary to retain documents even longer.
SARBANES-OXLEY
CPA firms and publicly traded companies have a whole new set of regulations to worry about. With the passage of the Sarbanes-Oxley Act of 2002, companies are now required to retain even more documentation, including e-mail and other types of financial correspondence.
INTERNAL PROCESSES
Access to detailed information such as departmental codes or general ledger numbers must be possible at all times. This guarantees that an internal cost/benefit analysis gives you the right numbers.
section class="cc-blocks-dft no-pad-btm">
Digital Document Management Streamlines Your Accounts Payable
By going paperless and centralizing your most critical financial information, you're agreeing to rid the traditional, paper-based daily tasks your staff has always depended on. Though there may be some resistance to change, you can promise them a safer, faster, and smoother approach to running AP.
To have the most automated, holistic process, you will have to integrate your new DMS with your existing accounting software or ERP. Integration with your existing accounting package is as simple as the touch of a button, allowing for quick entry. From there, information from selected documents is extracted and imported in to your DMS where it's leveraged to automate your AP, approval process, invoice creation, reporting, and more.
Keep your company moving forward when you make the digital transition in AP. We'll help you implement software that reads your paper and digital invoices and seamlessly matches them to the correlating purchase order.  This automatically improves the approval workflow and eliminates paper, clerical errors, and invoice handling.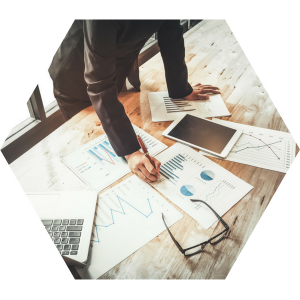 Speed Up Accounts Payable Invoices
Split-code billing is no sweat in this day and age of digital AP. Invoices are directly imported and categorized in to searchable file structures, cutting down on search time. Once approved, invoices are instantly posted and directed back to the integrated ERP system.
Improve Prep and Accuracy for Audits
When you switch from paper to digital AP, you don't have to stress about the risk and liability the traditional process brings. Quickly access, search, and archive crucial financial documents in a safe, compliant way. Securely store your documents, and set specific access restrictions where you see fit. Rather than handing over everything in the cause of an audit or e-discovery, you can present auditors with a searchable CD with only the necessary documents. You'll never sweat audits again knowing your records are accurate and complete.
Make Approvals in Real Time
An Electronic Document Management System (eDMS) can assist the organization with internal approval and/or verification processes, making them quick and secure. Routed through an automated, multi-step process, approvals and rejected invoices, are administered faster than ever. Delays are eliminated and approval time frames are significantly improved.